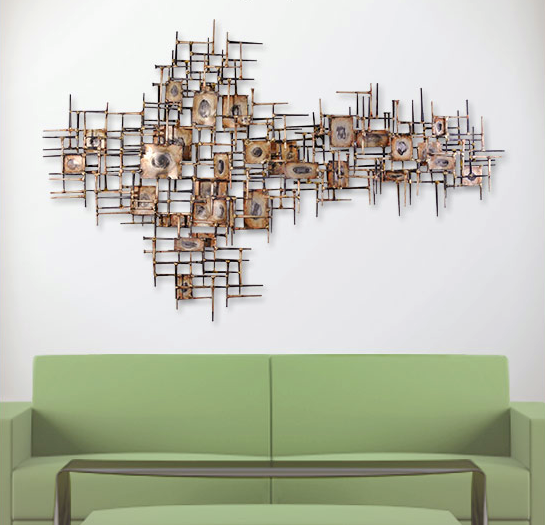 Artist and inventor Mark Weinstein of Saint Louis Missouri, established Marc Creates Inc. in 1967. His vintage, multi-dimensional metal sculptures can be found in restaurants, bars, popular television shows, hotels, offices, & thousands of homes all over the globe. Mark has been designing and creating metal sculptures for almost 50 years and is best noted for his work in metal wall-hangings, furniture, & The Original Jean Ring key ring.
Today, Mark and Son's are re-creating '60s & '70s vintage designs, as well as new styles of metal sculpture art, for Artisan House , crafters of unique, fine-quality metal sculptures. The newly manufactured metal sculptures are shipped under the corporate signature of "C. Jeré," which has become synonymous with classic designs and fine craftsmanship, and is recognized as the benchmark brand in fine metal wall décor. Artisan House uses the same quality construction, techniques, and attention to detail that Mark perfected in the late 1960s to reproduce quality, timeless pieces of art.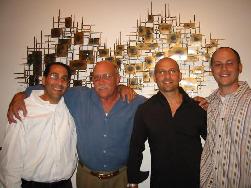 Please see the order section if you would like to add a timeless metal sculpture to your surroundings or feel free to contact us with questions.